[vc_row][vc_column width="1/2″][vc_column_text]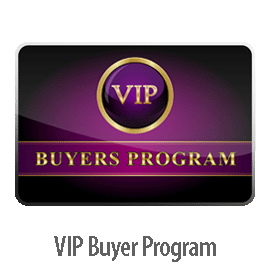 When it comes to advising buyers, our VIP Buyer Program is the upper echelon of customer service. Our clients receive not only a top real estate agent to represent them, but also a practicing real estate attorney! Take that "typical agents."
Unlike other typical agents we welcome credit challenged buyers that need assistance creating a strategy to put them on the path to homeownership. The Wells Realty & Law Groups VIP Buyer Path to Homeownership, is perfect for those with credit challenges that would like to buy in the next 6 months to a year.
We understand there are a lot of "credit repair" agencies. However, with the Path to Homeownership, there are no upfront fees for our VIP buyers and you will be represented by an attorney, not someone with a certificate they earned after a few hours of online training.
No matter what your current situation is, we pull out all the stops to make sure you get exactly what you want and need, while at the same time, you can rest assured that your interests are fully protected. If there was ever a service to pamper the client with perks and advantages, this is it!!
[/vc_column_text][/vc_column][vc_column width="1/2″ last_col="yes"][vc_column_text]
If you would like more information, please fill out the below form to set up a free VIP Path to Homeownership buyer consultation.
[/vc_column_text][/vc_column][/vc_row]