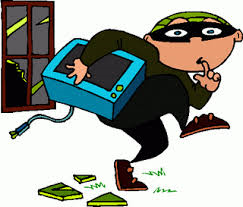 There are a number of things that you can do to keep your home safe during the busy holiday season. With gifts abundant in homes and travel dotting the agendas of many, the holiday season can be ripe pickings for criminal mischief around the home. Here are some things to think about as you safely enjoy the upcoming holidays…
Lock all doors, windows, fences and gates, including the service door from the garage.
Do not leave messages on your door, social media, answering machine, etc. indicating that you are away and when you will return.
Do not let strangers enter your home. If someone asks to use your phone for an emergency call, offer to telephone for them instead of allowing access into your home. Even if they are hurt or say that they need help, keep the door locked and call the police for them.
Do not leave house keys in hiding places. For that accidental lockout consider giving a trusted neighbor an extra key.
Do not leave extra car keys lying around when you are away from home. If your home is burglarized you do not want your car stolen, too.
When placing trees, bushes and flowers, remember to keep doorways, windows and porches clear. Remember that the bushes that provide you with privacy also give a burglar a place to hide. Plan your landscaping with both privacy and security in mind.
Make a record of things. Record the make, model and serial numbers of all appliances, electronics, tools and weapons. Take color photographs of jewelry, antiques and collectibles. A home video recorded to a DVD is a good record of your valuables too. Give a copy of your DVD to your insurance agent and your lawyer.
Report suspicious persons, activities or noise (glass breaking) at your neighbor's house to the police immediately. You could be witnessing a crime in progress. Know your neighbors' phone numbers so you can double check with them. Call 9-1-1.
While out of town, make your house look occupied. Put lights and radios on timers. Stop mail and newspaper delivery. Have your lawn mowed. Leave a key and alarm code with a trusted friend or neighbor who can check on your home. Consider having a neighbor use your driveway.
Park your vehicle in well lit areas. Do not leave your garage door opener or other vital information visible in your car. Criminals do not like to be seen. Parking under or near a light will improve other people's view of your car. It also improves your personal safety.
Burglars to do not want to be seen. Light up access points to your house. Use motion security lights and dusk to dawn fixtures for porch lights. Get your neighbors along the block to all use their front porch and garage lights at night.
Get to know your neighbors. Share your concerns about burglary and tell them what you are doing to protect your home. Start or join a Neighborhood Block Watch.
When you move into a new home or apartment, change or re-key the locks if you own it or ask the manager to change them if you rent.
Put your car keys beside your bed at night. If you hear a noise outside your home or someone trying to get in your house, just press the panic button for your car. The alarm will be set off, and the horn will continue to sound until either you turn it off or the car battery dies.
When children are home alone, set house rules about friends, answering the door and phone, and emergency numbers.
Choose babysitters with care. Obtain references from family, friends and neighbors. Once you have chosen a caregiver, drop in un-expectantly to see how things are going. Set rules about the babysitter having friends over, using the phone and the internet.
Take pictures of your children and other family members monthly. Recent photographs help authorities in emergencies.
Take precautions with your vehicle. Lock your vehicle and roll your windows up every time you leave. When returning, look inside and underneath your vehicle. Do not leave valuables in view. Take valuables with you or put them in your trunk. Do not put them in the glove box or under your seat, as that is the first place a thief will look.
Consider signing up for the "Watch Your Car Program" sponsored by the Arizona Automobile Theft Authority. Placement of the "Watch Your Car" sticker on your back window allows law enforcement officials to stop your vehicle between the hours of 1:00 AM and 5:00 AM.
DON'T LEAVE IT OUT! Much of crime is of opportunity. If the opportunity is not there it does not happen. If the bike is not left out in front of the house it is not stolen. If the car is not left running unattended it is not stolen. If the purse is not left in the car it is not stolen. Take the extra time to put things away and lock things up.
When you use an Automated Teller Machine be aware of your surroundings. Look around before conducting a transaction. If you see anyone or anything suspicious, cancel your transaction and go to another ATM.
Limit the amount of information and credit cards in your purse or wallet. Do not carry around seldom used credit cards. Limit your losses and hassle if your purse or wallet is stolen or accidentally left somewhere. Keep a separate record of your credit cards with customer service numbers to be able to quickly cancel them if they are lost or stolen.
When going on vacation put window shades in normal daytime position and make sure that floor drapes, shades and curtains are arranged so that neighbors and police can see into your house.
Before leaving on vacation, take a walk around the house. Make sure things are put away and all doors and windows are locked. Be sure that the last person out of the house locks the door.
Don't shush your dog(s). Let them do their job of intimidating potential burglars.