[vc_row type="boxed" alignment="left"][vc_column width="1/1″][vc_column_text]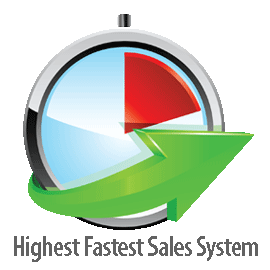 Our trademark pending
Highest & Fastest Sales System
is designed to sell your house for the
highest amount of money in the fastest time
without hassle. The system comes with our Highest & Fastest Sales Guarantee. Our system combines the power of the Internet with the tried and true traditional and offline marketing. This results in
more money
in your pocket faster.
We Don't Use The Typical Marketing Techniques
The system of the typical agent is to secure the listing and follow the "Three P model" for marketing:
• Post a sign.
• Place the property on the Multiple Listing Service (MLS) for only real estate agents to see.
• Pray that another agent provides a buyer.
The Highest & Fastest Sales System is perfect for homeowners with equity in their homes and would like to leverage that equity as soon as possible. Over the years, we've had the opportunity to prove and improve our process to offer an uncompromised service.[/vc_column_text][/vc_column][/vc_row]
[vc_row type="full_width" alignment="left"][vc_column width="1/2″][vc_column_text]
Highest and Fastest Guarantee Features & Benefits
Our Highest and Fastest Sales System has a number of features and benefits that allow us to be extremely successful. With this service, you'll receive the following benefits in addition to what the typical agent offers:
A full spectrum market analysis of your home that will provide you with far more information than you will ever want to know about your home and the surrounding area
A one hour individual value & legal consultation with an Arizona real estate attorney
Professional photographs with staging advice
Pre-marketing to network of over 1,000 active buyers looking for a house now
Custom Property Website created for each of our properties
Custom Mobile Enabled Property Website
Top Google Placement for your home
Electronic flyer – Custom Lawn Sign delivers property information to buyer's mobile device from the comfort of their vehicle
Virtual Online Tour of your Home
QR codes for immediate electronic access to view all the details about your house online
Internet Marketing where your property is syndicated to over 400+ websites
Featured posting on Trulia, Zillow and Realtor.com
"Just Listed" campaigns to neighbors
Active prospecting for potential buyers including, door knocking in neighborhood, flyer postings and mailers
Strong negotiation on your behalf by one of two in house real estate attorneys throughout the course of representation
Contract Assurance Review complete with our attorney 3 Cs review (contingency, condition, and concessions)
Personalized secure online account for status updates and transaction details
Everything the typical agent promises to provide.


.
One of the biggest complaints homeowners have about hiring agents to represent them with the sale of their house is a lack of communication. Our Highest and Fastest Sales System combats that pitfall experienced by clients of the typical agent by ensuring the best communication in the market. After the initial consultation you will be sent access to an online account where you can log on and be kept up to date on all activities relating to the sale of your house. The online account ensures communication channels are always open even at 2:00 A.M. when you are stewing about what happened with your house that day. The online account is not a replacement for communication directly with our team, but simply one more avenue of communication so you can monitor our system throughout the process.
Finally, to ensure that you accept the very best offer, we continually monitor your local market by completing a weekly marketing assessment prior to executing a contract for sale to ensure that we can advise you with the best response for any offers we receive. We also institute pricing adjustments and alter strategies where appropriate to ensure the property is poised to sell in the marketplace.
All of these systems combine to create the Highest & Fastest Sales Guarantee. You will not be left wondering whether you received the best offer for your property. Just another way we're proving that We Do What Agents Can't!
Highest & Fastest Sales System Explained
We're serious when we say we can sell it for the Highest price in the Fastest time!
[/vc_column_text][vc_column_text]
We Also Provide These Other One-of-a-Kind Services:
[/vc_column_text][vc_image title_size="heading-1″ border="none" link_type="url_new_window" src="2271″ link_url_new_window="http://wellsrealtylaw.com/operation-home-escape/"][/vc_image][vc_image title_size="heading-1″ border="none" link_type="url_new_window" src="2268″ link_url_new_window="http://wellsrealtylaw.com/az-real-estate-law-practice-areas/"][/vc_image][vc_column_text]
Home Profit Calculator
[/vc_column_text][vc_image title_size="heading-1″ border="none" link_type="url_new_window" src="2469″ link_url_new_window="http://wellsrealtylaw.com/home-profit-calculator-2″][/vc_image][/vc_column][/vc_row]