Partner with a Law Firm!
[fusion_builder_container hundred_percent="yes" overflow="visible"][fusion_builder_row][fusion_builder_column type="1_1″ background_position="left top" background_color="" border_size="" border_color="" border_style="solid" spacing="yes" background_image="" background_repeat="no-repeat" padding="" margin_top="0px" margin_bottom="0px" class="" id="" animation_type="" animation_speed="0.3″ animation_direction="left" hide_on_mobile="no" center_content="no" min_height="none"]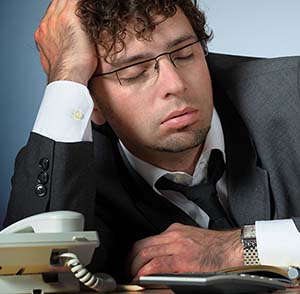 As the market continues to shift back to a traditional market, you can leverage your short sale business with a strategic legal partner and focus on what you do best to capture more of the traditional sales without giving away your business.
The Wells Law Group is a full service real estate law firm focused on representing clients and assisting Realtors with closing real estate transactions. Their attorneys bring a unique perspective to each real estate transaction that may not be provided by other law firms. Because their attorneys are also licensed Realtors, they understand market factors and the legal ramifications your clients must be aware of before deciding to short sale their home. They have partnered with many agents over the past three years in the short sale representation of their clients throughout the entire negotiation process.
PARTNERSHIP BENEFITS:
Free legal consultation with licensed real estate attorney

Explanation of all available options: short sale, foreclosure, deed in-lieu, loan modification, strategic default, negotiation to become current on the loan, etc.
Explanation of potential legal liability (anti-deficiency statute) and tax liability (debt forgiveness).
Explanation of credit consequences of all available options.

Attorney Negotiated Short Sales

The Wells Law Group is composed of two attorneys, one paralegal, and two legal assistants that focus their attention on ensuring that short sale files are touched every 2-3 days to ensure proper handling by lenders.
Short sale updates available 24 hours a day 7 days a week via an online system with personalized logins where clients and agents can access the file and upload documentation.
Bank approval letter verification and analysis for potential liability.

Marketing advantage over other agents that do not
FEE STRUCTURE:

Low out of pocket cost for homeowner.
1% of commissions paid to Wells Law Group. 2.5% to Listing Agent and 2.5% to Buyer's Agent.
SHORT SALE PROCESSING:
In addition to full service short sale negotiation, the Wells Law Group also offers a more limited role in the short sale process for agents that prefer to negotiate their own short sales. Leverage their proven systems to start your short sale off right for limited if any costs depending on lender approval*.
*Flat fee of $750 (may be paid by the lender)
YES, CONTACT ME WITH MORE INFORMATION!
[/fusion_builder_column][/fusion_builder_row][/fusion_builder_container]