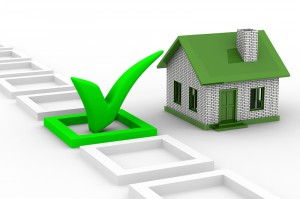 There is hope for Arizona homeowners considering a short sale, some of the banks are starting to get their acts together. On Monday of last week, we submitted a Wells Law Group short sale packet to a lender requesting a short sale on behalf of one of our clients.  On Friday, we received an approval to proceed with the sale.
In five days the short sale was approved and in thirty more the homeowners will be on the way with the rest of their lives. . . It is true that this is not the normal timeline for the approval of a short sale, but at the Wells Law Group we speak with clients everyday that hear only the horror stories associated with negotiating a short sale with the banks. The truth is a short sale can take a very long time if not negotiated correctly but it doesn't need to.  An experienced short sale attorney that understands the short sale process is invaluable when negotiating with your bank.
A normal short sale follows the below timeline, it is likely what most homeowners should expect if considering a short sale while represented by the Wells Law Group:*
Day 1: Free Consultation – fill out short sale packet and listing documents from the Wells Realty Group.
Day 2-30: Reviewing short sale documents – listing house for sale and getting an offer on the house.**
Day 31-60: Submitting short sale packet to the bank – valuation of the property by client's lender.
Day 61-90: Receipt of counter-offer – deficiency waiver negotiation -value dispute.
Day 90-120: Approval – agreement notice.
Day 120-150: Buyer inspection period – buyer funding period -close of escrow.
To sit down with an experienced real estate attorney at the Wells Law Group, call (480) 428-3290 today. Our attorneys will discuss each of your available options and answer all of your questions.
*Every short sale is different. The above timeline is a generalization based on average times for short sales negotiated and closed by the Wells Realty & Law Groups. We can give each client a better idea of the amount of time required for the short sale of their home in the free consultation after reviewing their lender information and the status of their loans.
**Offer for purchase of home can take an indefinite amount of time and is not controlled by the Wells Realty & Law Groups. All reasonable efforts to obtain an acceptable offer will be made.