Remember those stories your friends told you about 2 or 3 years ago about placing offer after offer on house after house only to lose out on the houses again and again.  Well those stories are starting to resurface. Housing prices are heading north as the number of available houses declines in this Phoenix real estate market outlook.
Articles are starting to surface all over the Web about the increasing prices in the market, declining inventory of homes and the impending interest rate increases (possibly as early as this summer). Citing the National Association of Realtors, Kent Hoover with Washington Bureau writes, "The median price for an existing home rose to $202,600, an increase of 7.5 percent compared with a year ago. That's the largest year-over-year price increase in a year." Those numbers reflect the national levels.
Meanwhile Locally…
We are experiencing similar trends in this Phoenix real estate market outlook – [fusion_builder_container hundred_percent="yes" overflow="visible"][fusion_builder_row][fusion_builder_column type="1_1″ background_position="left top" background_color="" border_size="" border_color="" border_style="solid" spacing="yes" background_image="" background_repeat="no-repeat" padding="" margin_top="0px" margin_bottom="0px" class="" id="" animation_type="" animation_speed="0.3″ animation_direction="left" hide_on_mobile="no" center_content="no" min_height="none"][idx-platinum-system-link id ="8175-6989″ title ="Click Here to Search Homes"].  Over the past 3 months our market has gone from a 4.6 month supply of resale homes to a 2 month supply for all homes under $600,000. As a point of reference, 4-5 months is a balanced, healthy, sustainable market where negotiation flourishes and the patient homeowner and home buyer can find and achieve what they want.
Is this another housing bubble?
Probably not yet, but it could be.  You see, there is a buildup of potential buyers that will likely be coming back into the market in the next 3 years, starting this year 2015. I will explain. . .
Since 2008 there have been about 250,000 foreclosures in Maricopa County. That is over 20% of all homeowners in Maricopa County.
There have been over 80,000 short sales in that same period. That is about 7% of all homeowners in Maricopa County.
If you're keeping track, over a quarter of the market (approx. 27%) has been waiting in credit purgatory to purchase. The timelines are somewhere between 4-7 years after foreclosure or short sale before past homeowners, can buy again. That means the long-term Phoenix real estate market outlook shows demand is going to continue to rise between 2015 and 2019. If inventories do not increase (more sellers or more homes built), prices will.
What does this all mean?
It all depends on your situation. I am not your "typical real estate agent" that is going to tell you it is the perfect time to buy or it is the perfect time to sell. That is a bogus generalization that no one buys, but everyone seems to be selling. Are there reasons to buy right now, sure. Are there reasons to sell right now, sure. The inverse can be said as well.  Oh, by the way, the same thing can be said of any market.
My opinion and advice, no matter the state of the Phoenix real estate market outlook, it is almost always better to own rather than rent where you choose to live, everything else is a variable that simply needs to be considered and planned for.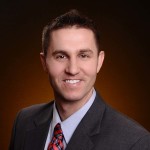 I am a real estate attorney and a real estate agent, but most of all; I am a real estate junkie and a relatively nice guy. Please feel free to comment below or contact me directly if you are in limbo thinking about buying, selling or investing.
[/fusion_builder_column][/fusion_builder_row][/fusion_builder_container]