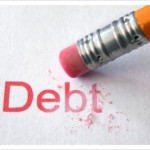 2011 was an exciting year for Wells Law Group clients. The short sale attorneys at the Wells Law Group relieved our Arizona homeowner clients of over 10 million dollars of mortgage debt in 2011.
Every short sale is different. Short sale negotiation requires up to date knowledge of Arizona laws, extensive experience with the various banks that service loans in Arizona and the skill to apply the right negotiation strategies in each situation.
Get relief from your underwater mortgage debt in 2012
To sit down with an experienced real estate attorney at the Wells Law Group, call (480) 428-3290 today. Our attorneys will discuss each of your available options and answer all of your questions.