Trying to decide whether to list can be difficult. Let our Wells Realty Home Profit Calculator tool help you figure out the right course of action towards a better state of living
Are you trying to decide whether now is the time to list your home for sale? There could be a number of factors influencing your decision. Perhaps you don't need to sell but just want to upgrade, maybe your home is underwater and you'd like to build a little equity first, or you're just trying to get some last minute updates completed on your home. No matter what the reason, if you're interested in how much you could potentially profit from listing your home on the market, we have the perfect tool for you: Our
[fusion_builder_container hundred_percent="yes" overflow="visible"][fusion_builder_row][fusion_builder_column type="1_1″ background_position="left top" background_color="" border_size="" border_color="" border_style="solid" spacing="yes" background_image="" background_repeat="no-repeat" padding="" margin_top="0px" margin_bottom="0px" class="" id="" animation_type="" animation_speed="0.3″ animation_direction="left" hide_on_mobile="no" center_content="no" min_height="none"]
Using this helpful tool is easy. When you enter in your address and a few details about your mortgage, the Home Profit Calculator can tell you instantly if you are underwater on your home or how much equity you have; it can even provide you with profit estimates. And in case you're underwater, it will tell you how much time and money it will take for you to break even. Whether you're upside down or not, the Home Profit Calculator can outline the best scenario for your property.
Try It Today, Risk Free 😉
No matter your reason for trying to determine if now is the right time to list your home on the real estate market, let the Home Profit Calculator at Wells Realty and Law help you make the next big decision forward to a better state of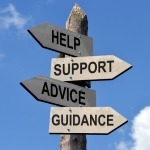 living.
For more information or assistance, feel free to consult the Wells Realty and Law Groups. Our real estate attorneys are happy to assist you with any real estate questions. We can be reached at 480-428-3290 or info@WellsRealtyLaw.com.[/fusion_builder_column][/fusion_builder_row][/fusion_builder_container]