Homes in West Valley City of Salt Lake City, UT
See all homes for sale in West Valley City of Salt Lake City, UT.  Is it time to sell?  Find out what your home in West Valley City of Salt Lake City, UT is worth.
West Valley City is the 2nd Largest City in Utah with well over 129,000 residents. The area is so large is extends, from its furthest points, 8450 W to 1000 W and from the UT-201 (2100 S) to 5300 S. Included in the massive area are plenty of shopping options and entertainment venues. Valley Fair Mall is home to many shopping venues and restaurants and is also home to the West Valley Megaplex Theatre which is has many of the latest movie viewing experiences in the industry such as 3D, Dolby Atmos, D-Box and a full-size 6-story IMAX theater. West Valley City is also where you can the Maverik Center, home to the Utah Grizzlies Hockey team as well as acts an entertainment venue. Last but far least, West Valley City also boasts the renowned USANA Amphitheater which numerous theater productions and mainstream musical artists have held their concerts. If you have a busy lifestyle, West Valley City will suit you just fine.
Looking for a home in West Valley City?
If you are interested in the current homes for sale in West Valley City Neighborhood of Salt Lake City, UT click on the link. Our property information is a direct feed from the Utah Real Estate MLS and is constantly kept up to date throughout the day. If you're interested in ANY of these homes, contact us at (801) 810-4054 to schedule a showing!
What's Going on Nearby the West Valley City Neighborhood?
West Valley City is located 10.9 miles (18-minute ride with no traffic) via UT-201 E from downtown Salt Lake City, 44.1 miles (51 minutes with no traffic) via I-15 S to downtown Provo. Find out about everything that is nearby to West Valley City including places of worship, banking, shopping, attractions and recreation and much more on this map:
Spacious Quality Built Homes
West Valley City, for being so large, has a smaller homes for lower prices with the average sqft you can expect to find is roughly 1,900 for most homes with the average home value being $154,900. West Valley City is a great location for new homeowners.
What Schools will the Kids Attend?
West Valley City is a part of Granite School District. In West Valley City itself, there quite a few schools to pick from. There are 10 Elementary schools such as West Valley Elementary and Academy Park Elementary. 4 Junior Highs including Valley Jr and John F Kennedy Jr. There are 2 large High Schools, Hunter High and Granger High (which has just been rebuilt into a modern facility).
Now You Really Want to Find a Home Here, Right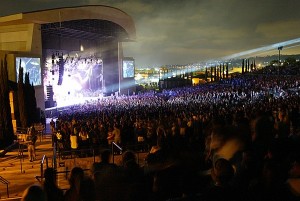 If you are interested in the current homes for sale in West Valley City Neighborhood of Salt Lake City, UT click on the link. Our property information is a direct feed from the Utah Real Estate MLS and is constantly kept up to date throughout the day. If you're interested in ANY of these homes, contact us at (801) 810-4054 to schedule a showing![/fusion_builder_column][/fusion_builder_row][/fusion_builder_container]