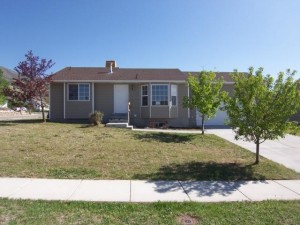 Homes in Tooele of Salt Lake City, UT
See all homes for sale in Tooele of Salt Lake City, UT.  Is it time to sell?  Find out what your home in Tooele of Salt Lake City, UT is worth.
Tooele is the main city of Tooele County. Not very large, under 40,000 in population, it is best known for its Army Depot, North Utah Walmart Distribution Center and Larry H. Miller Motorsport Park (soon to be no more?). Tooele and it's neighboring communities of Grantsville and Stansbury Park may have little in terms of city worth, it's not as develop and land is cheaper. Many families move out to these cities for low value but large square foot homes with clear views of the night sky and mountains that lie between it and the Salt Lake Valley. If you want a more quiet peace of life and don't mind a commute, Tooele could be perfect for you.
Looking for a home in Tooele?
If you are interested in the current homes for sale in Tooele Neighborhood of Salt Lake City, UT click on the link. Our property information is a direct feed from the Utah Real Estate MLS and is constantly kept up to date throughout the day. If you're interested in ANY of these homes, contact us at (801) 810-4054 to schedule a showing!
What's Going on Nearby the Tooele Neighborhood?
Tooele is located 34.1 miles (38-minute ride with no traffic) via I-80 E from downtown Salt Lake City, 68.8 miles (1 hour and 16 minutes with no traffic) via UT-73 to downtown Provo. Find out about everything that is nearby to Tooele including places of worship, banking, shopping, attractions and recreation and much more on this map:
Spacious Quality Built Homes
Tooele homes range from old to new. Being on the remote side of the state, home owners are able to acquire greater square footage for a lower home price. Average sqft you can expect to find is roughly 1,900- 2,500 for most homes with the average home value being $169,900. Tooele is a great location for new home owners or those looking to upsize to accommodate their growing families.
What Schools will the Kids Attend?
Tooele is a part of the Tooele County School District which has 15 schools in its network. In Tooele itself, there's Northlake Elementary, Tooele Jr. High and Tooele High.
Now You Really Want to Find a Home Here, Right
If you are interested in the current homes for sale in Tooele Neighborhood of Salt Lake City, UT click on the link. Our property information is a direct feed from the Utah Real Estate MLS and is constantly kept up to date throughout the day. If you're interested in ANY of these homes, contact us at (801) 810-4054 to schedule a showing![/fusion_builder_column][/fusion_builder_row][/fusion_builder_container]