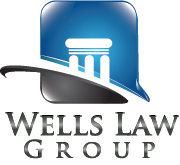 TruWest Credit Union is throwing away its members investments and forcing foreclosure on its own members' loans, while acknowledging foreclosure alternatives such as short sale would mitigate its members' losses.
On March 13, 2012 attorney Alysse Medina of Collins, May, Potenza, Baran and Gillespie, P.C. informed an Arizona family on behalf of TruWest that their request for short sale would be denied.  Not because the credit union wanted more money, not because the sales price of the home was too low, and not because it was in the best interest of the credit union, its members, or the Arizona community.
Additionally, Ms. Medina and TruWest acknowledge the well documented burden a foreclosure places on our Arizona community, economy, and citizens.  Yet, they have declared foreclosing is their preferred alternative.
Ms. Medina and TruWest rather acknowledge forcing the family into foreclosure today unless the family comes up with $20,000 cash.  They even rejected the family's offer of $10,000 cash at closing (money that was being saved for expenses on their upcoming adoption).
This Arizona family purchased their home with TruWest in 2005.  Three years later they had out grown the home, purchased a new home, and listed the home for sale for nearly a year without an offer.
Unable to sell, the family reluctantly became landlords until losing their tenant in late 2011.  During their time as landlords, and "trying to do the responsible thing," the family paid the difference in the rent received and the mortgage from their own pockets, endured six miscarriages, failed in vitro treatments, an attempted adoption, and most recently a loss of employment.
Despite the family's setbacks they did all they could to make on-time payments and mitigate the loss to TruWest.  Now, forced to short sell their home, they are being turned away by the very organization that espouses to their customers on their Web site to be "people helping people," and "not for profit, not for charity, but for service."
TruWest's actions and those of their attorney show they are not interested in their customers, the Arizona community, or serving anyone, but rather they intend to strong arm money from hurting Arizona families and squander the funds of their credit union members.