Real Estate bidding wars can be a treacherous battle front. Favorable homes will draw the attention of buyers and agents alike thus creating multiple offers, all wanting to come out on top. Here are 10 tips to make your home offer stand out above the rest and allow you to be victorious.
 1. Cash is King
When a buyer can purchase a home with a full-cash offer, they stand a better chance of having their offer accepted over a buyer with mortgage requirements. This may seem like a daunting prospect, but according to the National Association of Realtors, 43% of homes purchased in 2014 were purchased with all cash. Savvy sellers know the benefits of an all-cash buyer. There is no issue involving mortgages, the escrow closes faster, and there is no appraisal requirement.
2. Next Best Thing To Cash: A Pre-Approval Letter
A preapproval letter is confirmation from the mortgage broker or bank that a buyer is able to borrow the money necessary to finance the home. Preapproval for a specific dollar amount indicates a buyer is able to obtain the loan. While not the same as a cash offer, the loan has essentially turns the buyer into a "virtual cash buyer," as most of the hurdles to obtaining loan approval are already satisfied.
It shows a seller that your buyer is not only qualified but also prepared and serious about purchasing their home. Another buyer may offer to pay more, but if they aren't pre-approved, you'll have the leg up.
3. No Pre-Approval Letter? Pre-Qualification Opens The Door Too
Being pre-qualified by the lender is not as powerful as being pre-approved, but it's still useful when making an offer. It's an informal, albeit professional, assessment indicating your buyer is qualified, but it is nonbinding. Always try to get a pre-approval letter, but settle for a pre-qualifying letter if you have to.
4. Pick up the Phone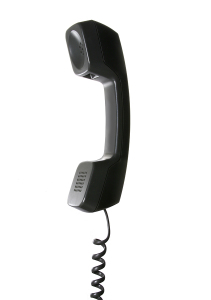 Perhaps MOST important – is to pick of the phone and talk to the listing agent. It is much easier to present an offer that will be accepted when you have an idea of what the Seller is looking for in an offer.
When you call the listing agent don't just pepper them with questions, get to know them and build some rapport. Discuss the market or ask about their business, then ask about the Seller – not the house.
Don't be afraid to ask the listing agent:
"Why are the Sellers selling?"
If your buyers are flexible, "my clients can be flexible in their timeframe if that is something the Seller needs. What timeframe would the Seller like for closing?"
"Do you have any offers already?" – "Any offers above list price?"
"When are you presenting the offers?"
"What would be a deal breaker for your Seller?" – "What would you prefer to see in the offer to set my clients' apart from the rest?"
5. Go in Strong
In a competitive buyer market (aka Seller's Market) your first offer may be your only offer. You must get your client to forget the notion of "let's just see what they say," because it may just be the seller says "no." Going in strong means putting your best foot forward, I'm not saying give them your highest possible offer (see Tip 7), rather you must anticipate what other buyer and agents are going to present and to be in the running you must be as good and preferable better to secure the contract.
6. Keep it Clean
Counsel with your client that asking for large concessions, furniture, and/or adding in multiple contingencies only serves to give the Seller reasons why they should reject your offer and accept an offer from another buyer.
To the extent possible a clean offer is one with no added conditions or contingencies, typical 'negotiated items' are simply paid for by the buyer (i.e. appraisal, HOA transfer, etc.), financing is all in order, and the buyer is ready to close in the timeframe needed by the seller. If you are filling in the contract with your own language rather than the language already approved by your local board, you are likely creating an offer that won't be viewed as "clean."
7. Escalation Clause
Especially when multiple offers are being submitted on properties, homes are disappearing fast, and offers are coming in above asking price an escalation clause can help your client put their best foot forward without giving up more than is needed.
An escalation clause is typically used for increasing the purchase price of an offer based on the highest offer presented by another buyer. The keys to an escalation clause are 1) sufficient price increase to entice the Seller ($500-$1,000 is usually enough); 2) Max amount to be offered (i.e. up to $350,000); and 3) require proof of the highest offer.
A sample escalation clause might look like: "Purchase price to be increased by $1,000 above any additional offers received up to $350,000. Buyer's increase in purchase price is conditioned upon receipt of a copy of the highest offer submitted to seller."*
8. Timeline Flexibility
Closing generally takes place within 30, 45, 60, or 90 days. Customizing the length of the closing to suit the seller's needs can often seal the deal over a higher-priced offer. Unless there are extenuating circumstances, a seller will want a fast closing, usually 30 days. But if the seller's new house won't be ready for 60 days for example, a longer closing period may just be what's needed I've seen many deals sealed over this concession.
9. Hold On to Your Financing and Appraisal Contingencies
This is another contingency you should never waive in your offer, unless of course you are paying all cash – your financing and appraisal contingencies. Generally speaking, a 30- to 45-day closing usually has a 17- to 21-day period for a mortgage approval. Your preapproval letter will make this finance contingency less of an issue for the seller.
If your buyer only qualifies with a contingency to sell their home first, in some circumstances a bridge loan may be worth investigating for a contingent buyer. For specifics on qualification, terms, etc. the Buyer should consult with a lender.
It's very possible that the house may not appraise at your offer price when the market is hot and multiple offers are in abundance. However, if you've done your homework and are comfortable with your offer, you might consider waiving this contingency.
The downside is that you may be on the hook for the price difference under the negotiated sales price. Waiving this contingency gives you a leg up over the competition, especially in a hot market where the seller is trying to get top dollar.  This can mean you can have your offer accepted even when it is NOT the highest offered price. However, your client needs to be well informed of the risks and requirement to pay the difference between appraisal and offer price from their own pocket.
10. The "Please Let Me Buy Your House" Letter
If you're not a believer in the power of a handwritten note, you may think this tactic has no merit. However, a friend was selling his home and had three similar home offers. Two of the offers came with very heartfelt letters, and one did not. He was put off by the buyer who didn't send a letter because the others did — so he sold to one of the buyers who wrote a letter. Writing a letter may not get you the deal, but if yours is the one offer that doesn't, it could be a deal breaker.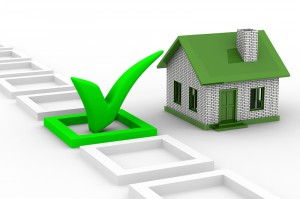 Selling a home is an extremely emotional process, especially for those who have lived in their home for decades or raised a family there. Some sellers may get cold feet if an offer comes through that isn't quite as high as they were hoping for. Sharing your eagerness to raise a family of your own in their house could pull at their heartstrings … and get the house!
We Can Help!
As you can see, having your home offer triumphing in a bidding war isn't as toilsome as you'd think as long as you have a realtor who knows how to implement these tips. Though finding said realtor could be more of a challenge than actually having your offer accepted. Our Arizona and Utah teams at Wells Realty & Law Groups are here to take care of you. These tips are how we approached every home; they're second nature to us. In tandem with our VIP Buyer Program and assistants of our on team real estate attorney's makes for an unbeatable team that'll ensure you move into the home of your dreams and not the runner up.
*Information herein is not to be considered legal advice. Be sure to check with your broker to ensure the language used is valid in your state.
For more information or assistance, feel free to contact the Wells Realty and Law Groups. Our real estate team will be more than happy to assist you with any real estate questions you may have. We can be reached by calling either Arizona office: (480) 428-3290 or  Utah office: (801) 810-4054. You can also email us at: info@WellsRealtyLaw.com.